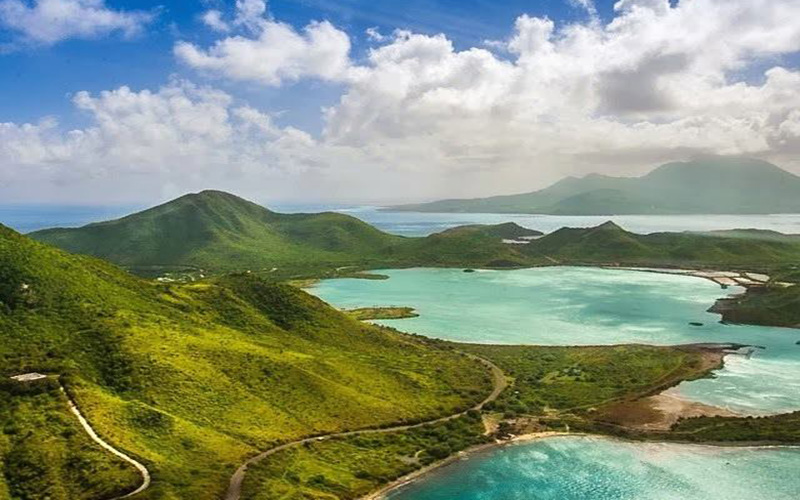 Discover St. Kitts
St. Kitts is one of the Caribbean's hidden masterpieces. Relaxing, easy living mixed with the island's intoxicating views and warm breezes. This volcanic island boasts unspoiled natural beauty and lush tropical vegetation combined with uncrowned, white sandy beaches and warm tropical waters.
Some of our Favorite Things to Do in St. Kitts:
Catamaran sailing & snorkeling trip to Nevis with Blue Water Safaris. Their mini speedboat adventures are pretty amazing too.
Sunday afternoons on the beach at Spice Mill Restaurant or delicious dinner any day of the week
Sunset Drinks at Salt Plage for the most beautiful sundown in the Caribbean
Golfing at the 18-hole championship golf course in Frigate Bay
Exploring the island on the St. Kitts Scenic Railway
Friday night Lobsterfest at Reggae Beach
Thursday night Bonfires at Shiggity Shack
Jewelry Shopping at Port Zante
With abundant beauty and seductive tropical living, St. Kitts is undoubtedly the ultimate tropical paradise vacation destination.